Pro Bono Publico, known as Pro Bono, is a Latin phrase meaning for the public good. It is professional work undertaken without payment in advancing the interests of the wider community.

Heritage Conveyancing and through our sister brand, Heritage City Legal, provide a wide range of legal services to organisations who may benefit from the expertise of our legal team.

We do have a focus on artistic industries as we believe the creative forces in this cultural sphere are essential to building stronger and more diverse communities.

Contact Us if you would like assistance with your organisation.
---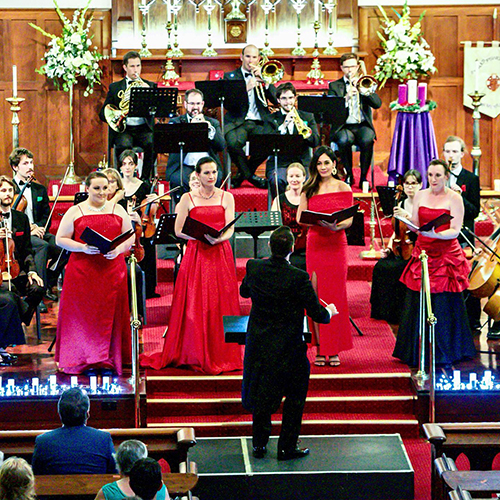 Ipswich City Orchestras was born in 2004 under the baton of the late Derek Taylor MBE. It is a regional symphony orchestra situated in the City of Ipswich, Queensland, Australia.

They have experienced great leadership from the very best conductors including Derek Taylor MBE 2004 – 2007 | Jason Barry-Smith 2007 | Patrick Burns 2008 – present.

It is a full Symphony Orchestra engaged in performances as such however they also provide a wide range of musical services to the South East region of Queensland. These include string trios, quartets and individual musicians.

You can learn more about this much loved orchestra by visiting their website.
---

We are priviliged to assist Metro Arts with a range of Legal and other Services. Metro Arts has been a dynamic and independant developer and curator of Artistic Endeavour. Given the incredible and diverse scope of undertakings by Metro Arts, an excerpt from their Strategic Plan would be an appropriate introduction

Michael Cottier, Chair and Jo Thomas, CEO and Creative Director
We work exclusively in contemporary art because these are the artforms of the future – these are the ones that will make new ways of seeing, thinking and feeling possible.

Nothing we do is safe or gently snuggling up to the status quo. Our job is contemporary art, live and living art, challenging and experimental and diverse art. These artforms, and the artists investigating them, will articulate a new understanding and a new way forward.

Metro Arts believes in the capacity of arts and culture to connect and strengthen communities, to stimulate creative thinking and conversation. We advocate for the social and health benefits of regular arts and cultural experiences and the intrinsic value to our society. This is the driving vision behind Metro Arts as a cultural organisation and the art we present.

2022 will usher in a significant new era for Metro Arts through a once-in-a-generation opportunity. The 2019 sale of our heritage listed building at 109 Edward Street will enable us to create a fresh business model founded on renewed creative entrepreneurship and financial sustainability for the organisation. The establishment and growth of the Metro Arts Future Fund (MAFF), and the move to new inner-city fit-for-purpose modern facilities, will underpin the Strategic Plan for the next five years.

Brave decisions at Board level have laid the foundations for our bold new direction allowing the organisation to grow and provide more support to artists and the sector nationally.

As an organisation partnerships remain crucial to our business plan moving forward to enable us to reach our goals. We are deeply grateful for the support we have received over the past four years from partners including Australia Council for the Arts, Arts Queensland and Brisbane City Council along with growing philanthropic and private sector support.

Metro Arts supports and mentors artists to realise their creative works, present their work to audiences and help build their career pathways locally, nationally and internationally. There are thousands of artists, producers, companies and arts leaders on and behind stages and in galleries, diverse communities and workplaces across the country who had their start at Metro Arts.

Metro Arts will continue to create ground-breaking platforms and programs, responsive to the needs of artists. Over the next 5 years, we are ready to create and present bold new multidisciplinary works, to bravely establish new partnerships and foster our existing ones and ready to daringly contribute to the Australian small-to-medium sector to reach into more communities and into a new future!

You can learn more about this dynamic organisation by visiting their website.